August 2021 - Dorset-headquartered maritime company Marine Components International (MCI) has been appointed as the exclusive UK distributor for TEMO, the first portable, electric-powered outboard motor.
MCI has signed the deal with the pioneering French start-up company, which is based in Nantes. It will launch TEMO.450 at the Southampton International Boat Show in September. Poole-based MCI supplies a wide range of high-end marine products to leading yacht builders and shipyards worldwide. 
MCI managing director Andy Scott said he is delighted to welcome TEMO.450 to MCI's portfolio and is looking for UK dealers. He said:  "TEMO has taken a completely fresh look at how to design an electric outboard motor.  The impressive result is an innovative new generation propulsion system.
"Ultra-light and compact, it combines the lightness of an oar with the effect of an outboard. Think of an electric skull or the famous Thai longtails. "TEMO has taken the best of both, inspired by urban mobility and electro-portability, as seen in the growth of electric scooters, and the growing drive towards decarbonisation. It is very much a product for the times we live in."

He added:  "We are very excited by the potential of TEMO.450 in the market. Its team in France has had great initial success in its domestic market and is now looking towards rapid international expansion. We believe there is a large market out there as the green drive towards electrification and carbon reduction continues to gather pace. "As an established supplier of high-quality marine equipment and with our strong market experience, we are looking forward to working in partnership with TEMO to help achieve that sales growth."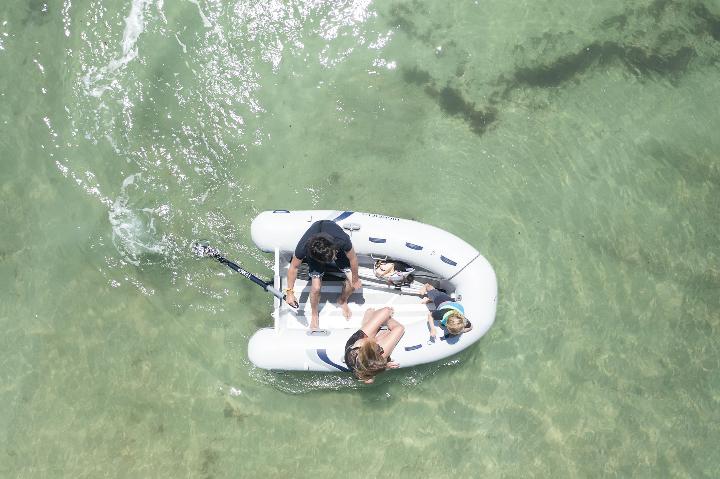 TEMO's innovation is being recognised and it has won several international awards. TEMO.450 was a METSTRADE Connect 2020 DAME innovation winner, the highest European distinction in the maritime industry.  
Announcing the special award yacht designer Andre Hoek, chair of the jury, said: "The winning product takes a completely fresh look at how to design an electric outboard" and added: "It's very special."
Designed for dinghies, tenders and small boats, the portable system includes a 450W motor, 220V charger, rowlock fitting kit and security device. It weighs just 4.9kg, has a propulsive power of 200W and produces 12kg of maximum thrust from its motor.
Company founder Alexandre Seux began working on the TEMO concept after a round-the-world sailing trip where he witnessed problems surrounding the traditional methods of boat tender propulsion – heavy to transport and hard to store engines and oars which require a great deal of physical effort.
He said: ""Everyone at TEMO is very excited to be working with MCI, with their expertise in the UK market, not only in distribution, but in sales and the importing of tech products. "We have big ambitions and know British sailors are passionate and concerned about climate change. We offer a carbon-free solution for dinghies and small craft and we are happy to be working with MCI to help them sail greener."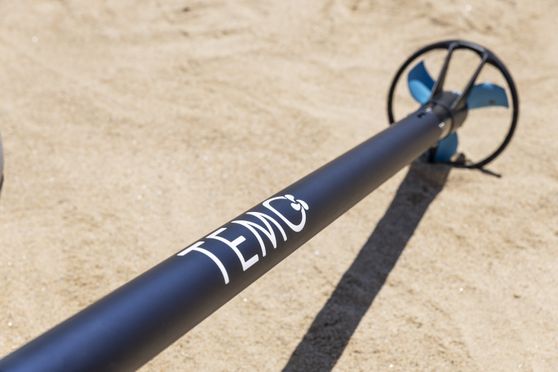 MCI will showcase TEMO.450 at the 52nd Southampton International Boat Show, the UK's largest watersports festival., which will run from September 10-19, 2021.
MCI has continued to operate throughout the Covid-19 pandemic, helping its clients across the world to trade through the crisis. 
The firm also provides specialist import, warehousing, distribution, sales and technical support for marine equipment manufacturers including Duarry liferafts, Bennett trim tabs, Groco marine hardware, Lasdrop shaft seals, Dr.Shrink shrink wrapping and Rocna Anchors.
For more details on MCI's products contact its sales team:

Tel: +44 (0)1202 624244 email: [email protected]

Visit : www.marinecomponents.co.uk
Established in Poole, Dorset since 1990, Marine Components International provides specialised import, warehousing, distribution, sales and technical support for client companies from the USA, Canada and Europe to the UK and European marine industry. Clients include Bennett Marine Trim systems, Dr.Shrink premium shrinkwrap & accessories, Data Hidrolik windlasses, hydraulic & steering systems, Lasdrop Shaft Seals, Groco quality marine hardware, ROCNA anchors.