5 kg - 450 W - Integrated battery - 1H range
* Study carried out by TEMO S.A.S. on electric outboard motors with integrated battery and combustion outboard motors.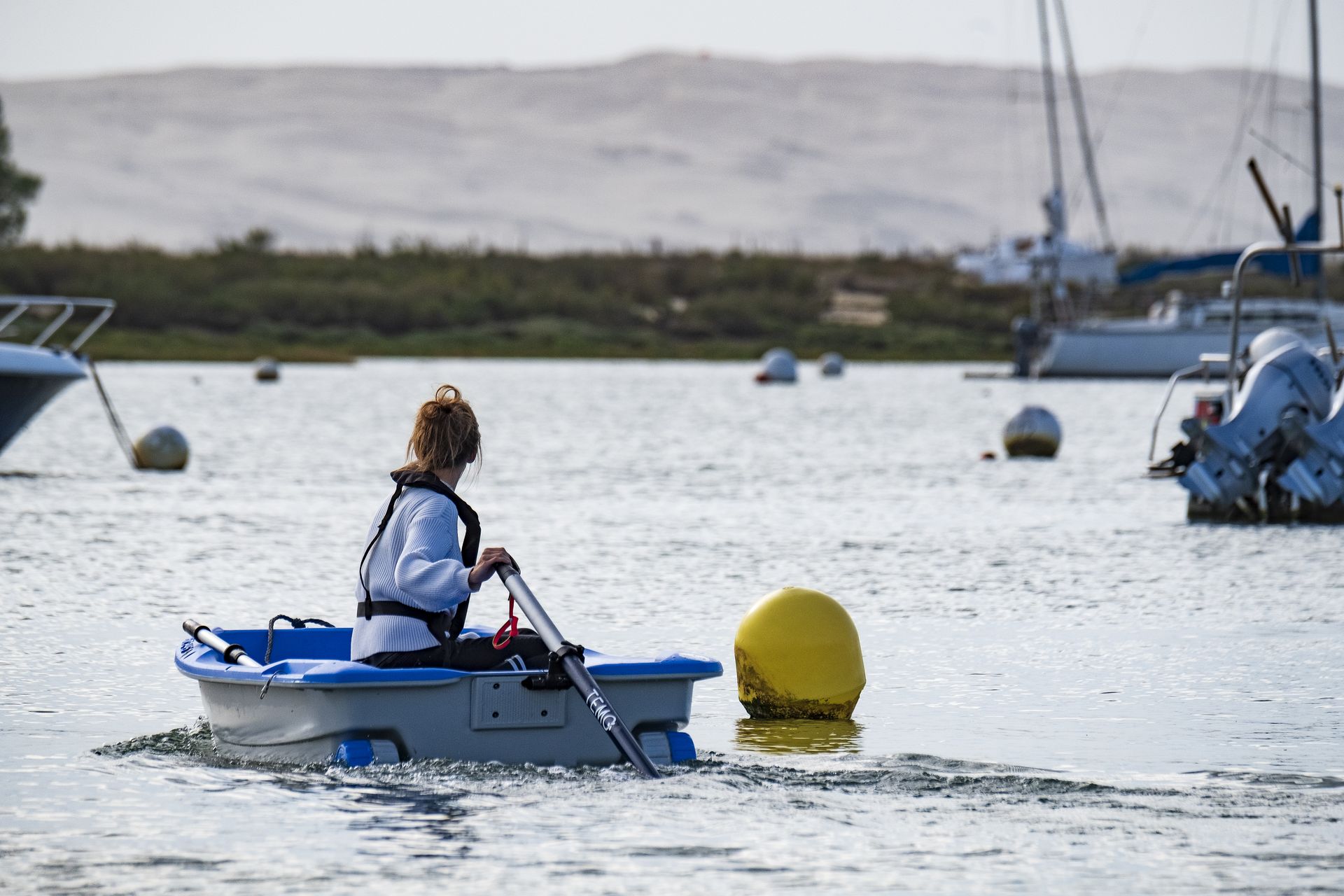 The first solution for electro-portable propulsion.
TEMO is neither an oar nor a motor, it is a new generation propulsion system. Inspired by urban mobility and electro-portability, we have created TEMO: a new electric propulsion solution that combines the lightness of an oar with the effect of an outboard.
It will make you think of an electric scull or a reminiscent of the famous Thai longtails. We have taken the best of both and upgraded it to offer you a confortable way to reach your boat without getting tired.

SIMPLICITY, ERGONOMICS & PORTABILITY.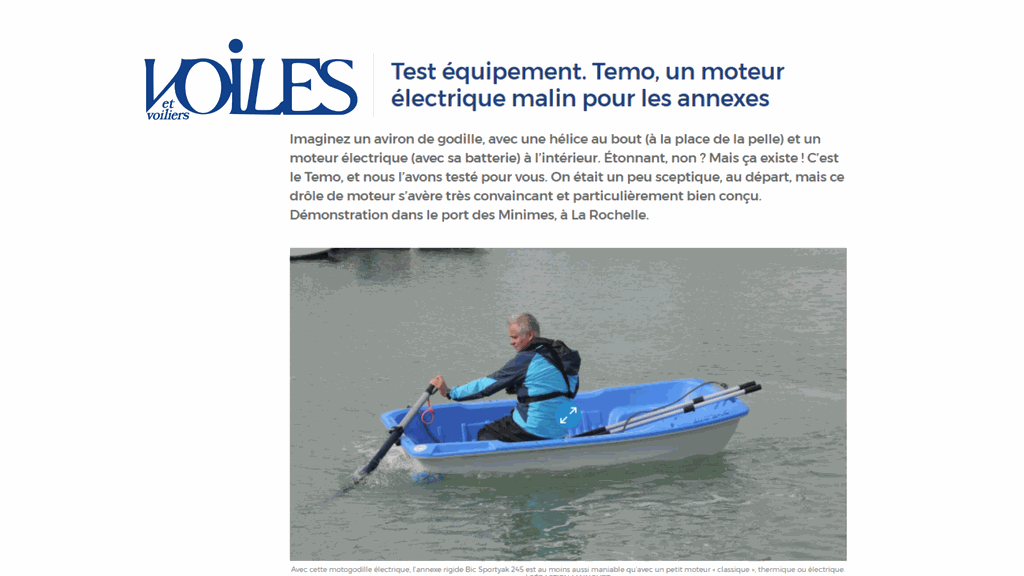 Le TEST TEMO
---
Le test TEMO par le magazine spécialisé Voiles et Voiliers est sorti !
"Il est plus que convaincant" ,"puissance et autonomie suffisantes" et beaucoup d'autres atouts à découvrir dans ce test exclusif !

Découvrez le verdict d'un essai authentique et sans concession.
CUSTOMERS REVIEWS
WHAT ARE OUR USERS SAY
I am using TEMO since the very beginning of the production, delayed by Covid-19 in early September and despite the modest number of outings so far I am very enthusiastic.
The main asset for me is its power. Indeed, my boat is about 200m from the beach, exposed to west wind, making the exercise sometimes difficult or impossible with oars. I noticed that despite the wind and the rising tide, TEMO brough me without any problem to my boat with a high maneuverability. I did not really have the time to test its autonomy but after5 uses I still don't need to recharge it.
I am, from a personal point of view, very happy with my purchase.
Christian R.
Simply great.
Very professional packaging.
High quality product.
Very light and with a good thrust.
I have just received it and I did not resist to try it out whereas it was -4°C outside and trustfully, I enjoyed it.
Simple use - even wearing my gloves - and the handle remained sensible to the different pressure of my fingers.
Very nice product, super investment and a great thank to all the team.
Alain G.
+ The thrust is correct even with two people on board.
+As expected, the design is compact
+ Good engine response to acceleration
- The screws delivered with the rowlock fixation is not so great (screws are too small. It would be better to get longer - 7cm - which is the minimum average on an inflatable dinghy transom.
Paola G.
Great satisfaction to confirm that TEMO allows me to manoeuvre my First 18 within the harbor with a medium tidel coefficient. I am impatient to keep on testing TEMO in the harbor of Le Croisic.
Pierre M.
I am very satisfied with TEMO that allows me to propel my dinghy in Corsica.
High quality product. We can see that it is made in France. Meticulous finish . Easy to use. This is a beautiful product. The weight versus power ratio surprises me (4,9kg/1,5 horsepower).
I have tried TEMO with a few people on board and we all have the same reaction: it rocks! So far so good. I am looking forward to spring to be able navigate again and use TEMO with my other boats (especially on my WETA catamaran, as second motor ).
Yves D.
BeforeI had a small 2.5 HP motor, but it was too heavy and cumbersome.
I have therefore replaced this one with a TEMO.450 which gives me complete satisfaction.
The product is much lighter, easy to store and very quickly set up.
The power is well enough for a small tender, even with 4 people, and I have found that the autonomy is well over 30 minutes. Arriving on a beach is easy and safe.

Regarding the product, it's a nice one, compact, well finished and all the components seem to be of good quality.
Jean Pierre V.
Christmas came early this year and gave me this magnificent TEMO (because it is a beautiful product too!). It is worth underlining the care that the people of the TEMO team have put into this design, which you can see at first glance that the quality and solidity of the materials used are up to scratch. Even down to the parcel, which is very well protected, one can identify the concern of conscientious and well done work. In the coming weeks I look forward to testing it under real-life conditions on my Bic 245 dinghy. As my anchorage in the Golfe du Morbihan is a few hundred metres from the beach and the currents can be "annoying", I will have a clean, silent and efficient means of propulsion to reach my sailing boat. Thank you TEMO and I will share in the next few weeks the first videos of the tests in situation;
Manuel C.
My first experience with TEMO showed the ease of use and above all the silence in our little paradise (French Polynesia).
The forward/reverse direction is very easy ! And allows the uninitiated boaters to dock everywhere without worries.
This is a great success and totally meets our expectations.
Yann J.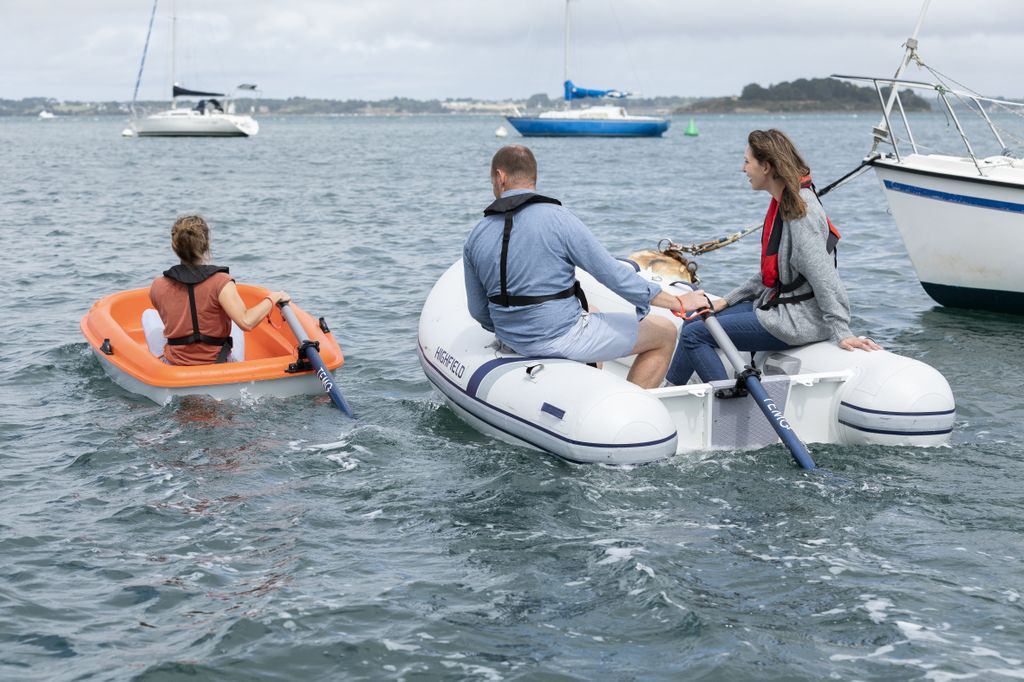 The TEMO crew
---
TEMO is first and foremost a story about enthusiasts and entrepreneurs who have above all the desire to facilitate the practice of yachting and allow everyone to better enjoy their sailing!
TEMO acts
---
TEMO is mobilizing alongside the SNSM (the French Sea Rescue) of Pornic and donates 10€ on each sale of its propeller to the station. Together we support the volunteers who daily ensure our safety at sea and on the coast.
The upcoming TEMO meet-ups
We are very much looking forward to seeing you at the main boat shows and events.