TEMO
•
1000
The powerful electric
outboard motor for sailing boats and dinghies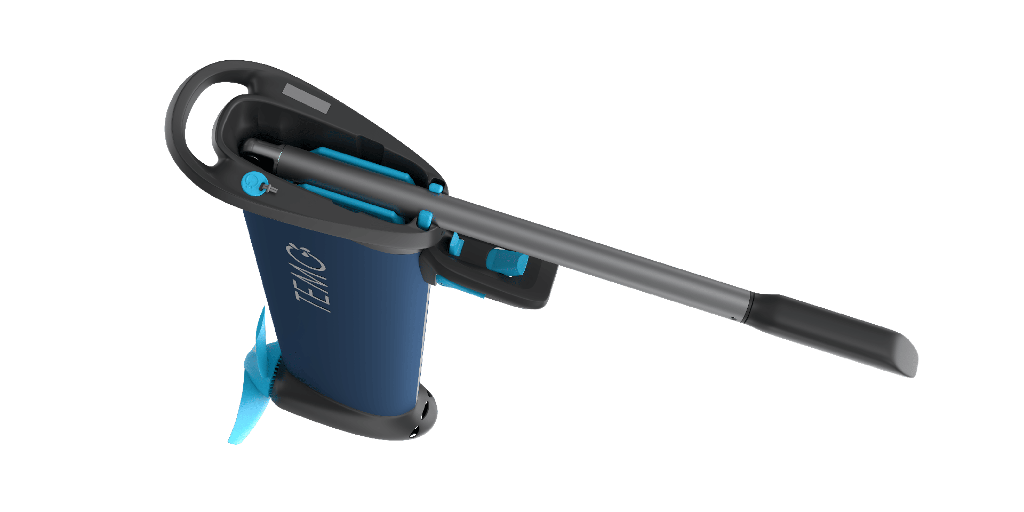 Portable, silent, powerful: with its interchangeable battery system, the TEMO·1000 electric outboard motor is an ideal and environmentally friendly means of propulsion! Designed to fit large dinghies and/or small sailing boats up to 8 meters (26 feet), this innovative and ergonomic electric outboard will allow you to put to sea with ease!


Portability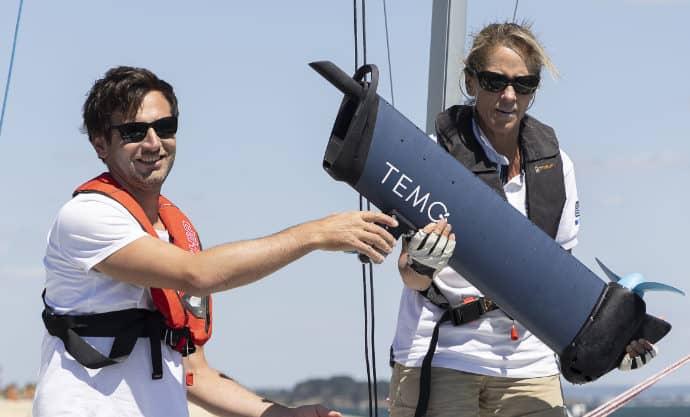 With its sleek design and weight of just 15Kg (33 lbs) including the 5kg (11 lbs) removable battery, the TEMO·1000 is easy to handle and effortless to install on your boat. Its streamlined design with integrated handle makes it quick and comfortable to take anywhere.


Powerful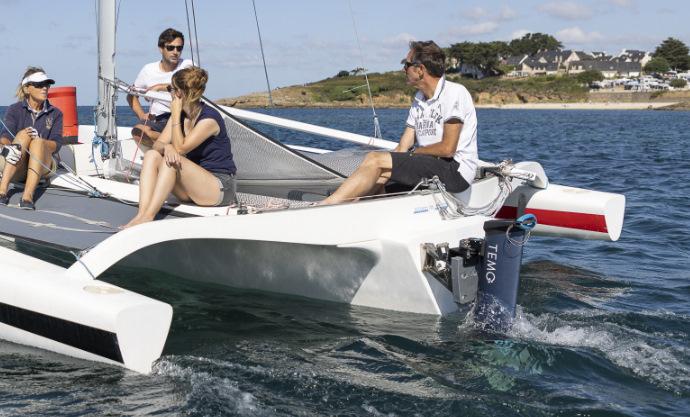 With its 1000W motor, specially designed propeller and optimised efficiency, the TEMO·1000 offers a static thrust of 28kg (62lbs), equivalent to 3HP, allowing you to propel a large 6-person dinghy or a small sailing boat up to 8 metres (26ft).



Retractable handle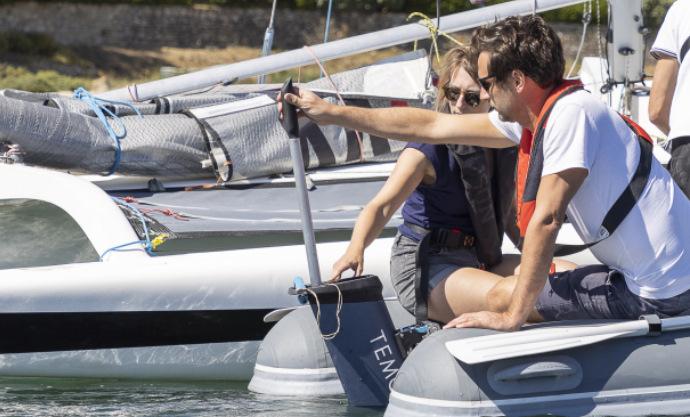 TEMO·1000 innovates by offering a retractable and twist grip control handle.
The advantage?

Retracted handle

: The motor can be used as a simple means of propulsion for a boat that already has a tiller. Choose your speed, retract the handle and gain space and freedom of movement! (This would be on a sailing boat for example).

Handle out:

the motor will allow you to propel and steer the boat thanks to the control handle (On a tender for example).


Quick installation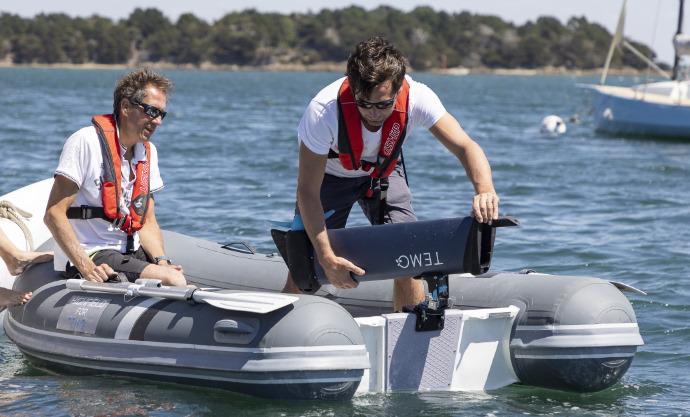 With its discreet 360° rotating bracket, TEMO·1000 is installed effortlessly on your boat in seconds. Its ingenious mounting system allows the motor to be raised several notches for use in shoal draft waters. It can also be rotated completely around on itself for safe installation inside the boat.

The mounting point can also be adjusted directly on the motor by means of a track allowing for perfect installation height regardless of the transom design of the dinghy or boat. So there's no need to choose between long and short shaft, the TEMO·1000 covers both lengths.







Autonomy

Practical interchangeable battery system! With the TEMO·1000, you can enjoy 60 minutes of autonomy or more! Thanks to its removable battery system and its waterproof and automatic connectors, you can switch batteries in a matter of seconds and make all your trips.



Made in France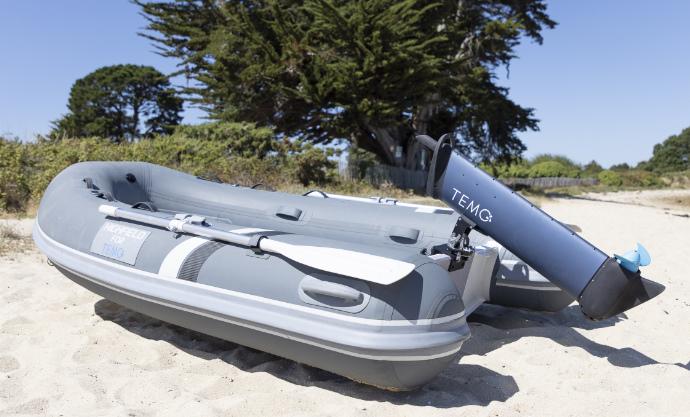 As well as to being an environmentally friendly solution with no direct emissions, the TEMO·1000 is Made in France, between Brittany and the Pays de la Loire region. Supported by the know-how of the very best local partners and industry, TEMO is developing with a responsible and quality commitment like our ​ TEMO·450.



Sleek position

Thanks to its streamlined design and revolutionary rotating mounting, the TEMO·1000 can be positioned parallel to the transom of your boat and remain in place without affecting performance or navigation.
This "sleek position", unique to the TEMO·1000, is a real time saver: it saves you time and effort and frees up space in your cabin or on your deck..




Official launch

Discover the TEMO·1000 in action.
Whether it propels a multi23 for port maneuvers, or a large 6-8 persons dinghy, TEMO·1000 is practical, simple, powerful and ergonomic.

Shipping in 2023
2 years warranty

A question ?
Get an answer in less than an hour
After sales service fixed in less
than 5 opened days

Try a TEMO electric outboard.
If you try it, you'll want one. To meet a TEMO, you can :
Come and see us on one of our TEMO tours
Visit an official TEMO dealer
Contact a TEMO ambassador
Consult user reviews
Comparing TEMO
Electric Outboard Motors
Are the TEMO electric motors powerful enough for my use?
Is there going to be sufficient range?

Your uncertainty is perfectly understandable.
To help see things more clearly, take a look at our comparison of motors according to the size and weight of your boat and the conditions found in your sailing area.