TEMO
•

450
The first electroportable
propulsion solution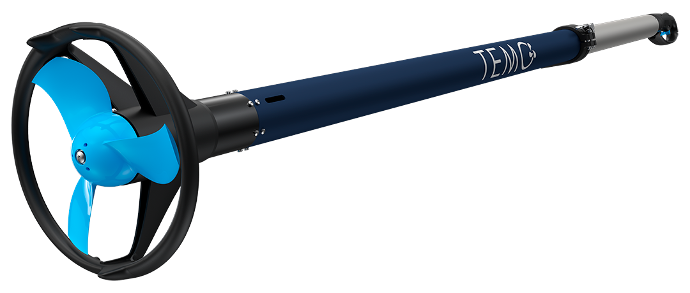 Responsible, universal and light, the TEMO·450 propulsion solution looks after both boaters and the environment.
Designed to correspond to all profiles and practices, TEMO's electric outboard motors allow you to do dinghy transfers and to manoeuvre in port or in an anchorage without straining your body or mind!

Lightweight and portable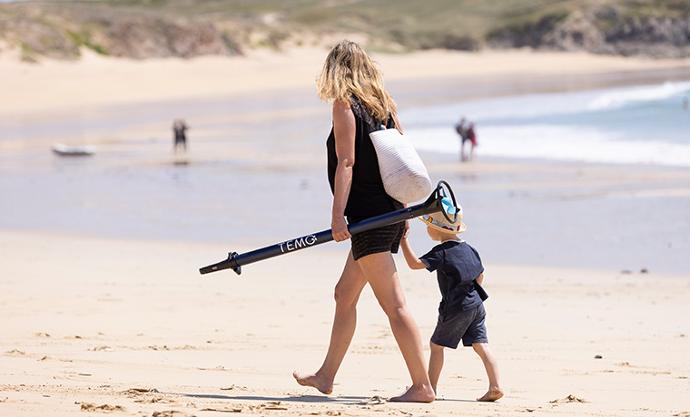 Weighing less than 5 kg (11 lbs) and with a unique design combining motor, battery and control unit, the TEMO·450 is practical and ultra-compact.

Whether you're on your bike or the boat, you can take it anywhere with you in its protective carrying case without effort. MAGIC!





Hyper ergonomic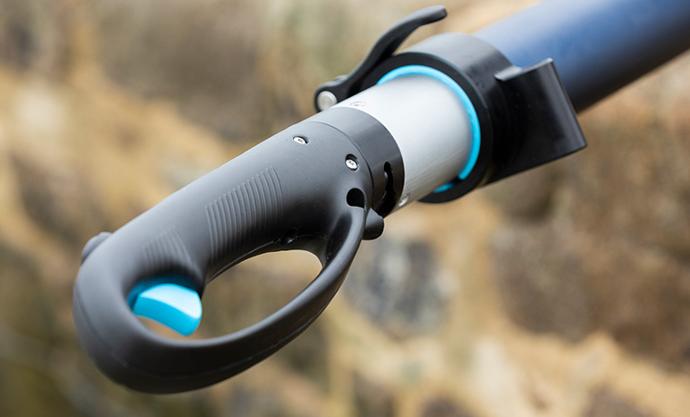 Extremely simple, the TEMO·450 has been designed to suit all uses thanks to its telescopic size (from 130 to 170 cm / 4 to 5,5 ft) and its multi-position AMBIDEXTROUS HANDLE ensuring your well-being and full control in all situations..

With simple design that belies its expert technicality, the TEMO·450 answers the essential needs and allows you to perform all your manoeuvres with one hand, or even with just one finger.


Powerful and Practical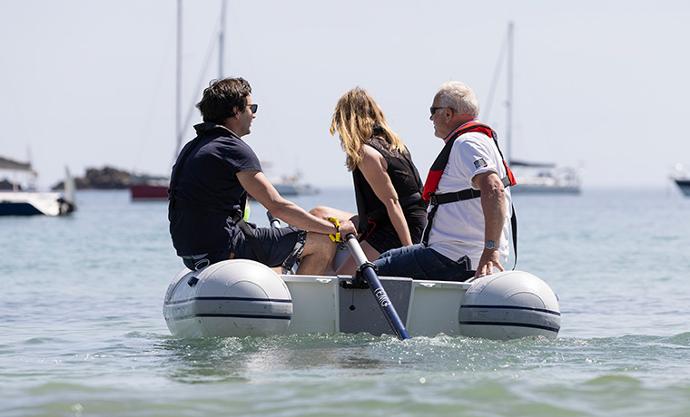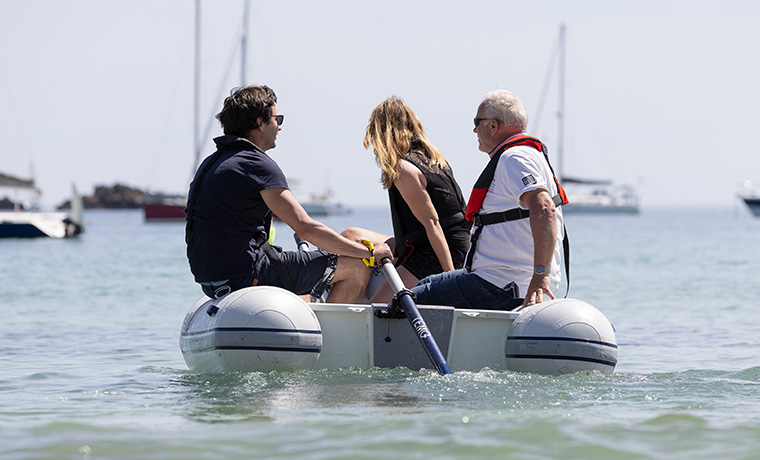 With its 450W motor and optimised efficiency, the TEMO·450 offers 200W of propulsive power allowing you to propel your boat in up to 3 knots of current.

Drawing just 20 cm (0,6 ft), it allows you to approach any shoreline and to beach your dinghy without risk of damage.
You need more power? Discover the new TEMO·1000


Multi-support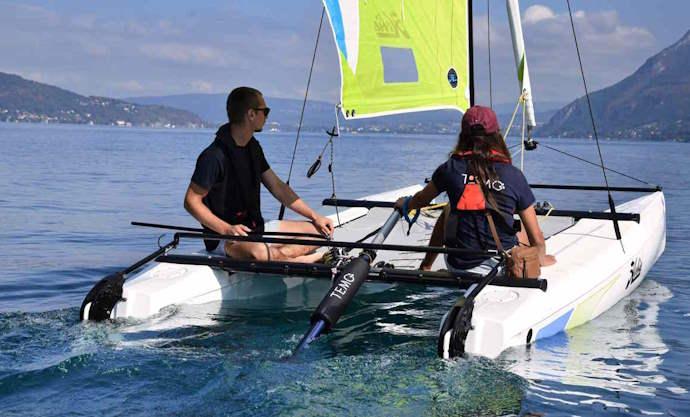 No need for complicated mounting or installation. Whether you hold it on your hands or use a single rowlock (fixed or removable), the TEMO·450 can be used on multiple craft and in all waters (even the shallowest).
The TEMO·450 is extremely robust and can propel sailing boats up to 500 kg (1100 lbs) or 2.5m (8 ft) tenders with two or three people on board.


Autonomy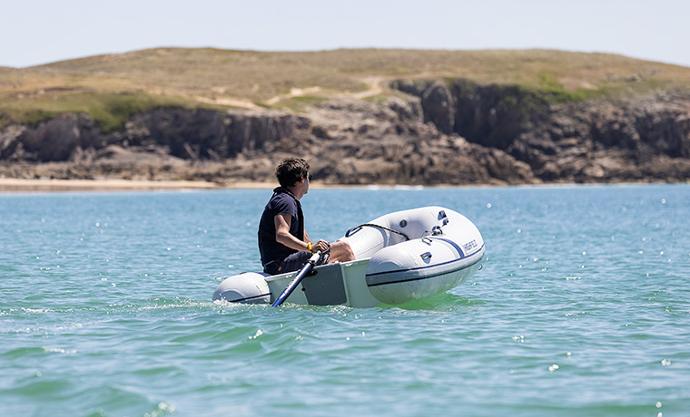 Practical and ELECTRIC! With the TEMO·450 you don't need to remove the battery to recharge it. Plug it directly into a 220V or 12V or 24V socket and enjoy one hour of cruising speed. Enough to carry out all your day-to-day transfers and get ashore or out to your boat with peace of mind.



Made in France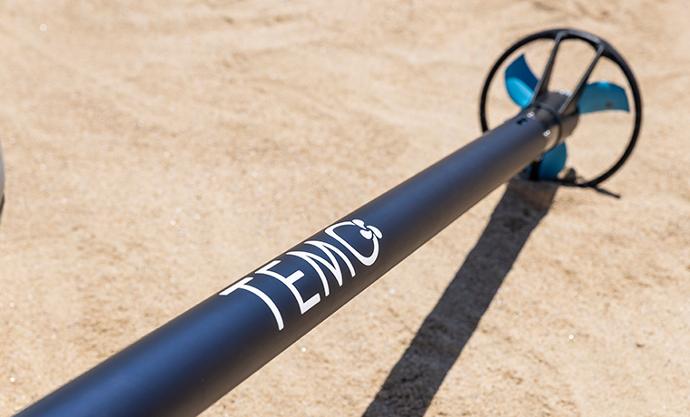 As well as to being an environmentally friendly solution with no direct emissions, the TEMO·450 is Made in France, between Brittany and the Pays de la Loire region. Supported by the know-how of the very best local partners and industry, TEMO is developing with a responsible and quality commitment.

Expédié rapidement
2 ans de garantie sur nos moteurs

Une question ?
Appelez-nous au 09.70.70.38.80

Technical problem fixed in less than 5 opened days

Fast delivery
2 -year warranty on our engines

A question ?
Call us at +33.9.70.70.38.80

Technical problem fixed in less than 5 opened days

Schnelle Lieferung
2 Jahre Garantie auf unsere Motoren


Haben Sie eine Frage?
Erhalten Sie direkt Antworten

Technisches Problem in weniger als 5 Arbeitstagen bewältigt

Se envía rapidamente
2 años de garantía en nuestros motores


¿Alguna pregunta?
Le responderemos
rapidamente

El servicio posventa responde
en menos de 5 días hábiles

Try a TEMO electric outboard.
If you try it, you'll want one. To meet a TEMO, you can :
Come and see us on one of our TEMO tours
Visit an official TEMO dealer
Contact a TEMO ambassador
Consult user reviews
Comparing TEMO Electric Outboard Motors.
Are the TEMO electric motors powerful enough for my use?
Is there going to be sufficient range?

Your uncertainty is perfectly understandable.
To help see things more clearly, take a look at our comparison of motors according to the size and weight of your boat and the conditions found in your sailing area.
Leave us your contact details and talk to our team of enthusiasts!
Video demonstration of our engines, answers to all your questions... We love to talk about your needs, so don't hesitate to leave us your contact details if you think our engine might be right for you!​

The Temo 450 is light, clean, non-polluting, easy to use and to store.

This is the opinion of a user with more than 75 years of sailing on different yachts and who (...)
f it didn't exist, it would have to be invented! It revolutionizes our sport: cleaner, lighter, smaller for a small boat and Made in France

Always attentive, always helpful, I'd give them 6 stars!!

Manuel
Despite our big tides here in the Bay of Mont Saint Michel and the strong currents, during the stormy times of spring 2021, we were fully satisfied with TEMO.450. What's more, the team is great and very friendly.
Vous êtes déjà
4000

à nous faire confiance

Merci ! Notre plus belle récompense c'est de vous savoir aussi nombreux sur l'eau à utiliser nos moteurs électrique.

Inscrivez-vous à notre newsletter (mensuelle) pour ne rater aucune information ou nouveau tuto.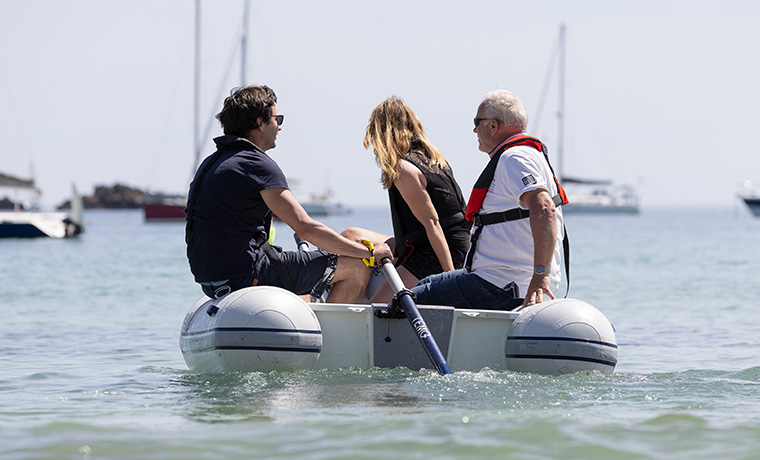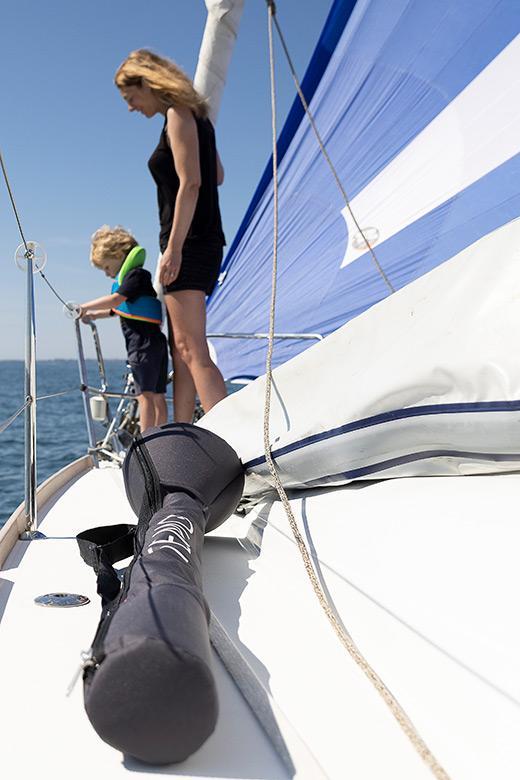 Already
4000

of you have placed your trust in us

Thank you! Our greatest reward is to know that so many of you are using our electric motors out on the water.

Subscribe to our monthly newsletter so as not to miss any information or new tutorials.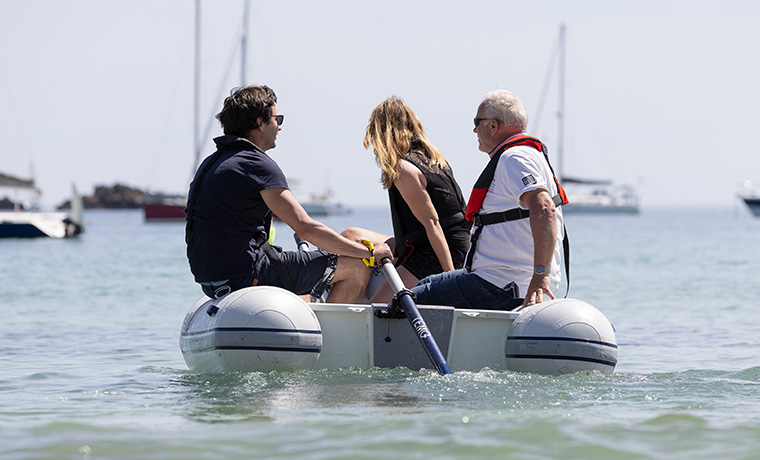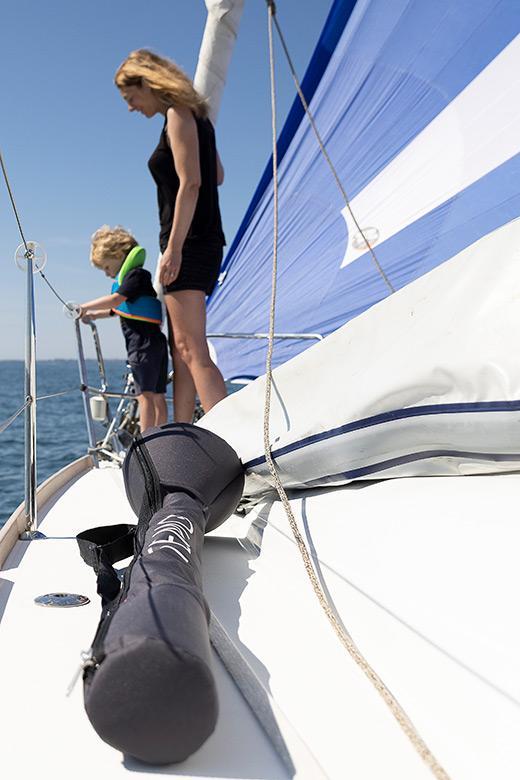 Schon
4000

von Ihnen vertrauen uns

Vielen Dank! Unsere schönste Belohnung ist es zu wissen, dass so viele von Ihnen auf dem Wasser unsere Elektromotoren benutzen.

Abonnieren Sie unseren (monatlichen) Newsletter, um keine Informationen oder neuen Tutorials zu verpassen.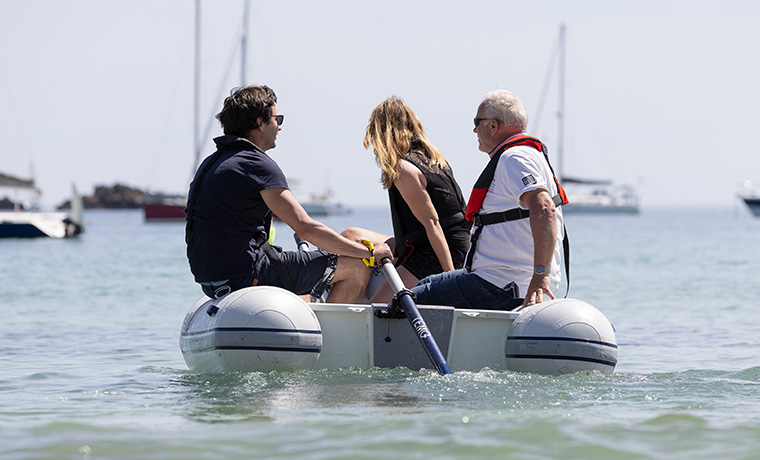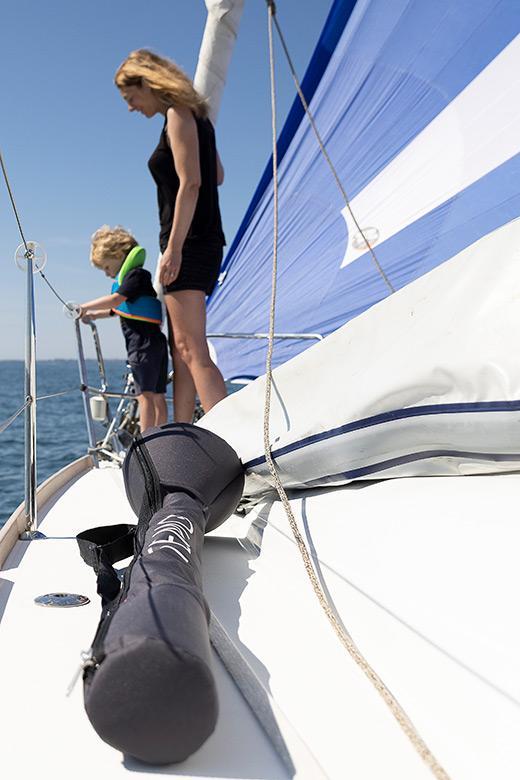 ​
4000

clientes ya nos han dado su confianza

¡Gracias! Nuestra mayor recompensa es saber que hay tanta gente usando nuestros motores eléctricos en el agua.

Suscríbase a nuestro boletín de noticias (mensual) para no perderse nuestra información, noticias o nuevos tutoriales.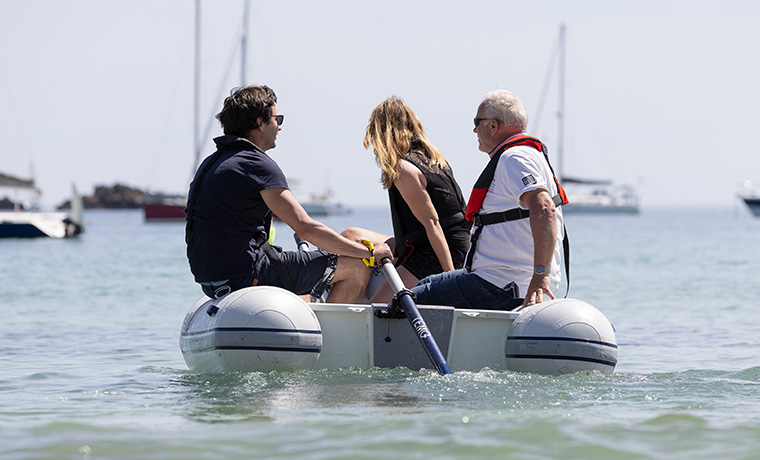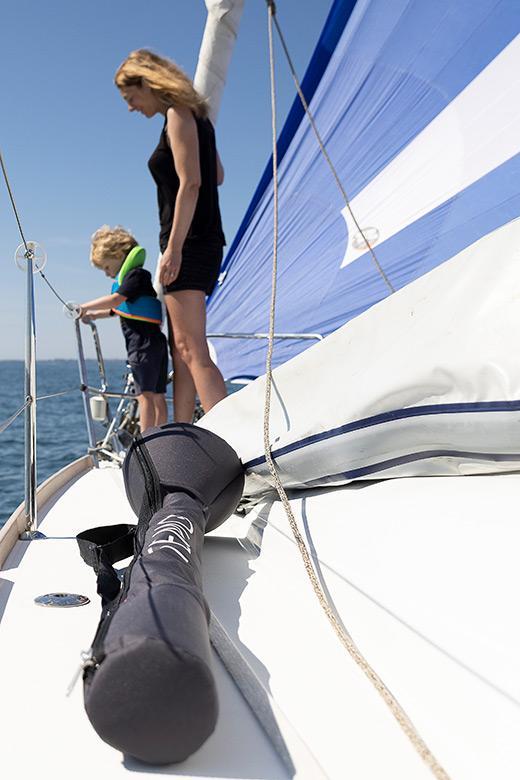 Please find the complete FAQ
Visit