Isabelle Goïot
Ambassadeur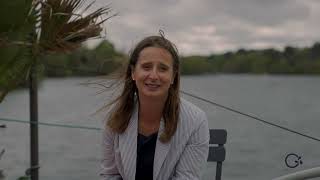 Port de Kerners
Arzon
France
Isabelle Goiot | TEMO Ambassador | Brittany and Gulf of Morbihan | Jeanneau Sangria ⛵
Ask your questions directly to Isbelle via email and try TEMO·450 with her around Quiberon and the Gulf of Morbihan.
Discover the testimonial of Isabelle Goiot, a TEMO·450 user.

Isabelle sails in Brittany, mainly in the Gulf of Morbihan, and TEMO is an occasional solution for her to reach her sailboat by dinghy when she has family on board or when she's loaded with equipment.

She's delighted with her TEMO-450 and invites you to try it out.

Don't hesitate to contact her  and ask some questions or make an appointment to try out a motor.
Find all our ambassadors' testimonials on the dedicated ​ playlist on our Youtube channel or on our website in the "Find us" area, under the  "ambassador label".